My new fwiend Frank from Keswick VA getting some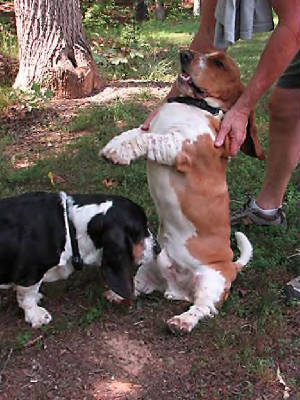 help, and some embarrassing interference from Sister Sarah! Welcome, Frank! (He's blushing!)
Here is my good fwiend, Samson, fwom Glendale WI.
Samson helps teach sittin' up at Rainbow Bridge now. Godspeed, Samson. You are loved and missed.
This pwetty girl is my good fwiend, Molly fwom MI.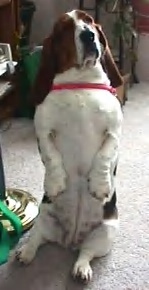 AKA Molly Gopher--Molly is also fwiends wif Bob The Dog and Annie!
Maggie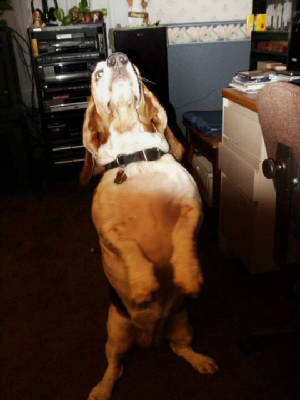 Maggie and her brother Beethoven BOTH are SitterUppers!

Here's Luna Bear from San Diego CA. She has lots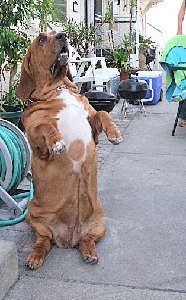 of beautiful extra skin due to her Basset/Blood Hound heritage. Welcome, Luna Bear!
This special SitterUpper is from Fayetteville, AR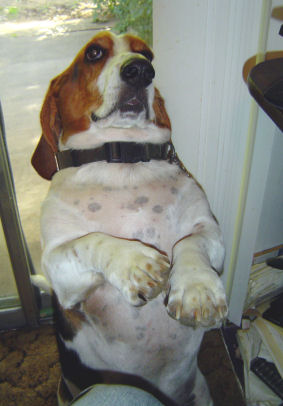 His Daddy Phil founded the Ozark Mountain Basset Hound Rescue! Welcome, Maxx!
This handsome fella is my fwiend, Beau.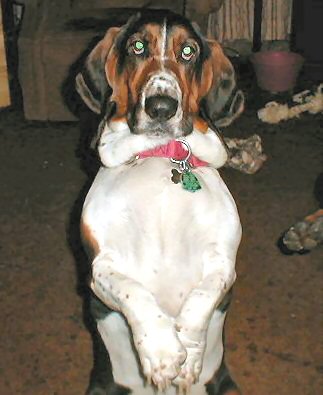 A SitterUpper Extraordinaire, Beau lives in Racine WI.
Introducing Chibi--such a little cutie girl!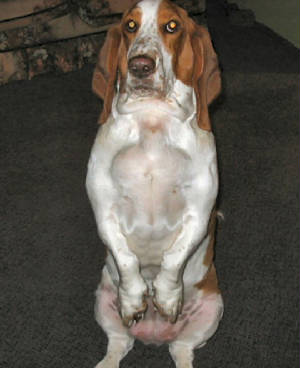 Her two-legger sister is so pwoud of Chibi! They live in Saulte Sainte Marie, MI--WAY north!!
Beethoven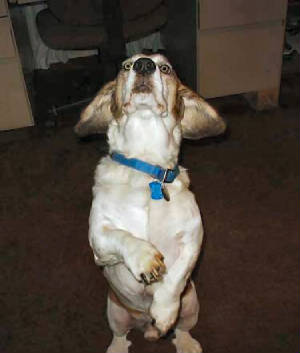 A distinguished name for a distinguished Hound. His sis is a member, too!