Here's my fwiend, the very handsome Elwood.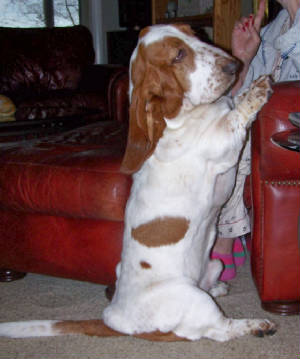 Elwood lives in Michigan with Melissa & Jo of MBR.
This pretty lady Kia, from Rio Rancho, NM. has
checked in at Rainbow Bridge. Kia will be a great teacher of SitterUppers. We miss her so.
Snoopy--a handsome SitterUpper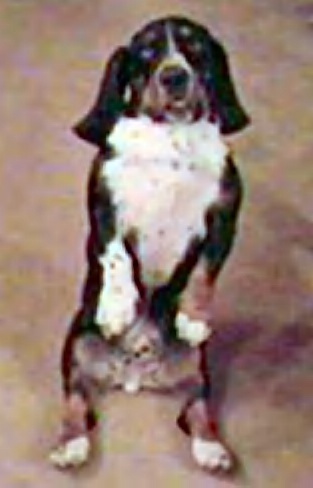 I met Snoopy on the 'net! I don't know where he's from, but he's cute!
In Loving Memory of Bruiser -- We love you, fella.
Bruiser from Louisiana is helping out at Rainbow Bridge now, and is sadly missed.
Meet my fwiend Freddie.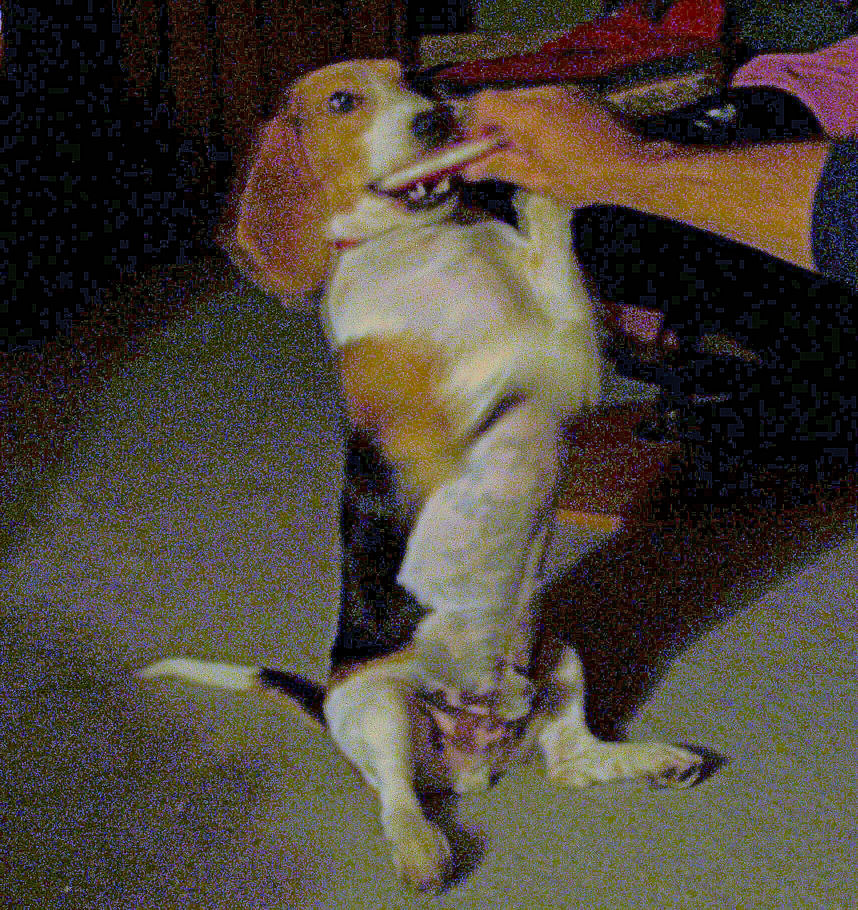 Freddie and his fambly live in Kansas City, MO.

In Loving Memory of Peaches
Peaches is teaching Sitting Up at Rainbow Bridge now. Godspeed, Peaches. We love you!
This is Pretty Pauline.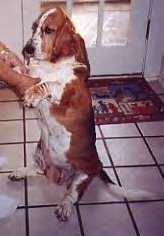 Her Grammy is afwaid she will fall over--but she won't!
In loving memory of Bilko, an Irish Gentlehound.
Bilko now supervises the SitterUp lessons at the Bridge. We miss you my fwiend. Godpeed.
Fwom across the big pond, here's Miss Penny sittin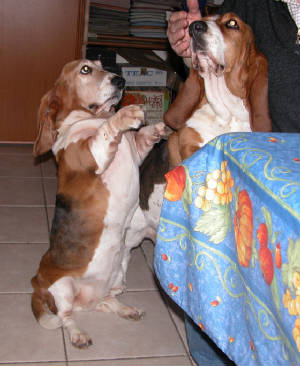 and her sister Miss Polly is looking on! Both are such pretty French ladies!
Meet Olliver! Ollie is so proud to be in the Club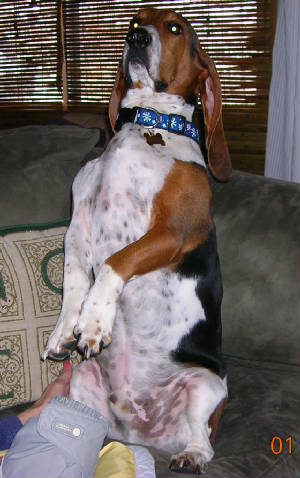 with Bob the DOg! He lives in Denver, CO. Isn't he Handome?